Prefreshman Engineering Program, San Antonio Water System partner for students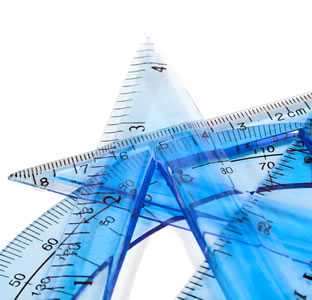 Share this Story
(Aug. 19, 2010)--For 13 years, the San Antonio Water System (SAWS) has supported the San Antonio Prefreshman Engineering Program (PREP), a rigorous seven-week summer camp that teaches middle and high school students abstract reasoning and problem-solving skills to introduce them to careers in engineering. The program reaches nearly 4,000 Texas students each year.
Last year, SAWS gave $60,000 to sponsor PREP's ongoing programming for middle and high school students and an additional $35,000 to sponsor University PREP (UPREP) students majoring in engineering. At the PREP July 30 closing ceremony, Mayor Julian Castro and SAWS leaders pledged $100,000 to continue their support of PREP.
Engineer Marisa Martinez, manager of the SAWS treatment and recycle engineering department, learned about PREP when she was in the sixth grade from a teacher at Tafolla Middle School. Including Martinez, SAWS employs eight PREP alumni.
"That was when I discovered the field of engineering and, even more importantly, I discovered and experienced what it was like to step onto a college campus," said Martinez. "PREP was a life-changing experience for me. Engineering and college became a mission for me."
The only one of her siblings to graduate from college, Martinez ranked first in her graduating class at Sidney Lanier High School and went on to attend Case Western Reserve University in Cleveland.
"When students leave San Antonio to go to college, there is a small chance they will return home to work like I ultimately did," said Martinez. "If there's a way to support those students through internships or job opportunities so they stay in San Antonio, everybody wins. PREP and SAWS are developing that bridge."
"SAWS is proud to support the PREP program and encourage students to pursue science and engineering careers that will contribute to our community," said Robert R. Puente, SAWS president and CEO. "We can also attest to the success of PREP graduates, as several former students now work for SAWS, providing a wide variety of services for San Antonio."
"We are thrilled to be working with SAWS to train the next generation of successful engineers," said Rudy Reyna, PREP executive director. "It is only through the support of SAWS and sponsors like SAWS that we have been able to sustain and grow PREP to the size and scope it is today. SAWS is committed to the education of our youth and to giving back to our community."
------------------------------
San Antonio Water System
Since 1992, San Antonio Water System has provided leadership in managing and developing water resources in the San Antonio region. Water and wastewater services are provided to more than 1 million customers.
Prefreshman Engineering Program
In 1979, UTSA launched PREP with 44 students. This summer, 1,375 PREP students in San Antonio, 2,600 PREP students across Texas and 500 students in other states participated in the program. PREP is presented over four summers to students entering grades seven to eleven. In the first year, participants study engineering principles and logic applications to mathematics. In the second year, students learn about algebraic structures and introductory physics. In year three, students are introduced to probability and statistics and technical writing. In the fourth year, they learn about system dynamics, water science and computer science. University PREP also is available after year three, where students take college classes in mathematics, engineering and science for college credit.