UTSA staff member Patricia Morehead dies Saturday, Sept. 11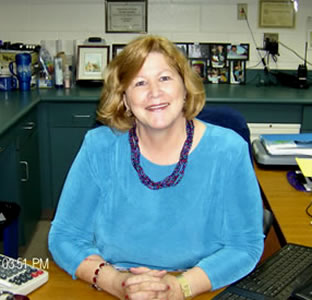 Share this Story
(Sept. 15, 2010)--Patricia Morehead, a UTSA administrative associate, died suddenly Saturday, Sept. 11 while on vacation in Las Vegas. Morehead was 56 years old and leaves behind a husband, Lynn Morehead; two children, Terry and Shauna; and two grandchildren.
Morehead came to UTSA after working in the Business Technology Center from 1995 to 2005. In 2005, UTSA acquired the BTC and it became the Monterey Building at the Downtown Campus. She was part of the UTSA Facilities team as a senior administrative associate. Additionally, she was a member of the UTSA Staff Council, the Business Affairs Staff Relations Council and was serving on the State Employee Charitable Campaign President's Advisory Committee.
"The Downtown Campus Facilities staff called Pat the 'mother hen' because she went out of her way to help everyone and anyone who came to her for assistance," said Joe Rubio, director of facilities at the Downtown Campus. "She will be greatly missed by her co-workers and all of the Downtown Campus staff who she touched on a regular basis because of her friendly disposition and heart of gold."
Memorial service plans are pending.