UTSA's Les Shephard to speak at SWRI Smart Grid Forum Sept. 16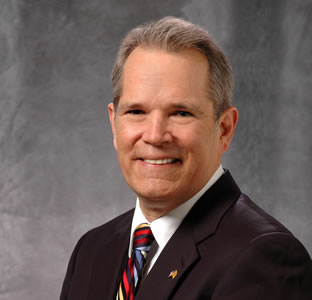 Share this Story
(Sept. 2, 2010)--The San Antonio Clean Technology Forum (SACTF) will host a Smart Grid Forum from 11:30 a.m. to 1:30 p.m., Thursday, Sept. 16 at the Southwest Research Institute Space Sciences Building 263. Les Shephard, director of the UTSA Texas Sustainable Energy Research Institute, will be one of four speakers at the luncheon forum. Shephard is an internationally renowned expert on energy policy, who recently joined UTSA from Sandia National Laboratories in New Mexico.
Speakers and topics at the forum will include:
Les Shephard, director, UTSA Texas Sustainable Energy Research Institute, "The Compelling Emergence of Smart Meters, Smart People and Smart Grids: Taking Promise to Practice"
Brewster McCracken, executive director, Pecan Street Project, Austin, "Forging Major Strategic Partnerships to Develop a World-Class Smart Grid"
Cris Eugster, chief sustainability officer, CPS Energy, "CPS Energy's Smart Grid Strategic Planning"
Ronnie Killough, director of communications and embedded systems, Southwest Research Institute, "Developing Superior Cyber Security Technology to Protect the Smart Grid"
>> Register online for the Smart Grid Forum. Registration is $20 (deadline is 5 p.m., Sept. 10), $30 after Sept. 10. Advance registration is required.
Following the luncheon program, there will be guided tours of SWRI for a limited number of attendees; reserve a space on the tour by e-mailing Michelle Hernandez. The Southwest Research Institute is at 6220 Culebra Road, San Antonio, Texas, 78228.
SACTF is a grassroots, volunteer organization that has grown from five members in March 2008 to more than 300 participants with minimal funding and little cost to members. The organization's goal is to serve as a catalyst to significantly contribute to the region's economic development and quality of life via the advancement of energy-efficiency practices and alternative-energy investments.