Project will introduce programming skills to secondary students through games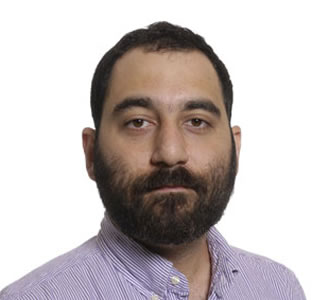 Share this Story
(Oct. 28, 2010)--The University of Texas at San Antonio and the University of Texas at Austin will partner on a three-year, $474,000 National Science Foundation grant to help teach basic computer programming skills to middle school and high school students through computer games on popular hand-helds.
The Programming Standing Up project will be led by Matthew Berland, UTSA assistant professor of interdisciplinary learning and teaching, and Taylor Martin, UT Austin associate professor of curriculum and instruction.
The professors will design a soccer application called IPRO that can be played on an Apple iPhone, iPad or iPod Touch. Students will construct the behavior of a robot player on a virtual soccer field by using a simplified visual programming language that will create programs in less than a minute.
"Many students feel computer science and engineering can be isolating, but this application will allow students to play the game simultaneously and interact socially as they share and build programs together," said Berland. "We are trying to leverage sociality -- really make it inherent to the experience as students work together to build better programs."
Berland plans to build on the local robotic competitions and camps gaining in popularity by introducing IPRO to students in the sixth through 12th grades.
"These students will benefit by learning the core competencies and core concepts of programming at a young age," Berland said. "It would be great if this project could help generate more student interest in the fields of computer science and engineering."
Berland joined UTSA in 2009. He received his doctoral degree in learning sciences from Northwestern University in Evanston, Ill.
------------------------------
The UTSA College of Education and Human Development is the leading provider of educators in the San Antonio area and one of the largest in Texas. Ranked third in the United States as producer of teacher-education degrees for Hispanics, the college is responsible for innovative research and grants in professional development, technology enhancement, health, school readiness, and bi-national and bicultural issues.