UTSA students save nearly $310K on course materials this fall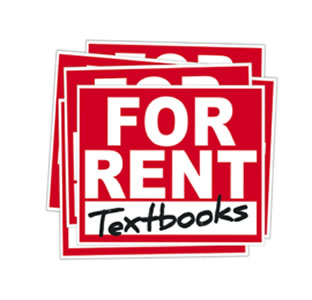 Share this Story
(Oct. 6, 2010)--Thanks to a new textbook rental program launched by Follett Higher Education Group, the UTSA Bookstore saved students $309,688 on course materials this fall. The textbook rental program, called Rent-A-Text, saves students who shop in-store or online 50 percent or more off the cover price of the nation's most popular textbooks.
"With our new rental option, we helped a record number of students save on the cost of course materials and have rented more than 9,207 textbooks," said John Palmer, director of the UTSA Bookstore. "The UTSA Bookstore is pleased to be able to offer competitive pricing, cost-saving options and convenience."
Nationwide, Rent-A-Text is projected to save students more than $130 million during the 2010 academic year. In addition to promised savings, Rent-A-Text offers many benefits including:
Same-day service -- Students can rent and return textbooks in-store or online, ensuring they have the right textbooks the day classes start.
Real-life usage -- Students can highlight and take notes within the normal wear and tear associated with coursework.
Greatest number of payment options -- Students can choose from a variety of ways to pay for their textbook rental including financial aid and the UTSACard.
Extra spending -- Up-front savings on the cost of textbooks can be applied to other school supplies students need to succeed.
Students also saved by using CafeScribe, Follett's e-textbook and social networking platform available online and in participating Follett bookstores. The CafeScribe platform provides students the ability to read, search, highlight, bookmark and annotate digital textbooks, as well as share notes and discuss topics with peers in their classrooms and with students around the world.
Launched three years ago, CafeScribe supports more than 10,000 of the most popular textbooks; other digital titles can be added at the request of faculty. More than 100,000 students currently use the platform.
"At a time when other companies are scaling back, Follett is investing heavily in forward-looking initiatives that are designed to drive down the cost of course materials," said Thomas A. Christopher, president of Follett Higher Education Group. "Through initiatives like Rent-A-Text and CafeScribe, Follett is pioneering a bookstore of choices that provides students with the greatest number of online and in-store options for affordable textbooks."
For more information, visit the UTSA Bookstore website, the Rent-A-Text website and the CafeScribe website. Follow the UTSA Bookstore on Twitter (@rentatext) and Facebook (Facebook.com/rentatext).