UTSA Downtown Campus hosts city's Frio Street planning session Oct. 7-8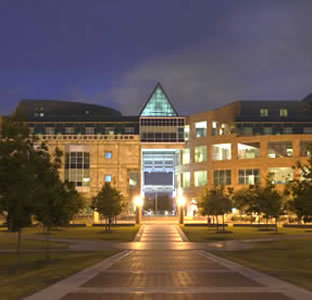 Share this Story
(Oct. 6, 2010)--On Oct. 7 and 8, the UTSA Downtown Campus will be the site of transformation for Frio Street, a major thoroughfare on the west edge of downtown San Antonio. The City of San Antonio Planning and Development Services Department will present the Frio Street Charrette at the campus.
The charrette (or planning meeting) will bring together for the first time Haven for Hope, UTSA, VIA Metropolitan Transit, University Health System, Avenida Guadalupe Association, Westside Development Corp. and Bexar County to discuss plans to revitalize the street from Interstate 10 to Interstate 35.
The UTSA College of Architecture will present David Dixon, national award-winning urban planner and principal at Goody Clancy in Boston, as guest lecturer and moderator for the two-day event. Activities will end with a reception at Pearl Studio, 200 E. Grayson.
The event is open to anyone interested in learning more about revitalization plans for this major thoroughfare. It begins at 3 p.m., Thursday, Oct. 7 with the master plan presentation, followed at 5:30 p.m. with a lecture by Dixon in the Buena Vista Street Building Aula Canaria (1.328).
The group discussion-planning session will be 8:30 a.m.-4 p.m., Friday, Oct. 8 in the Buena Vista Street Building Assembly Room (1.338), followed by a reception at 4:30 p.m. at Pearl Studio.