Oct. 28 UC Lunch and Learn Seminar: How to avoid identity theft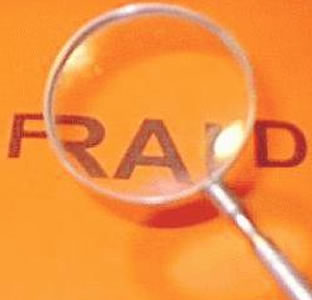 Share this Story
(Oct. 19, 2010)--The University Center and Frost Bank invite UTSA faculty and staff to the inaugural UC Lunch and Learn Seminar to get important information on identity theft prevention from a Frost Bank fraud management expert. The event will be from 11 a.m. to noon, Thursday, Oct. 28, in the Chili's Too restaurant on the Main Campus.
The speaker will be Sandy Sullivan, Frost Bank senior vice president of fraud management, who will discuss how to be proactive in protecting yourself from identity theft. A 38-year Frost Bank veteran, Sullivan has served for the last 19 years as statewide liaison in external fraud matters concerning forgery, counterfeit checks, embezzlement, identity theft and elder fraud.
She chairs the San Antonio Clearing House Loss Avoidance Committee and is a member of the San Antonio Chapter of Certified Fraud Examiners and the Fraud Investigators Association of Texas (FIAT). She also is a founding member of the Elder Fraud Task Force and is on the board of San Antonio Crime Stoppers.
"We are pleased to partner with our friends at the Frost Bank Financial Center in the UC to bring a speaker of this caliber to campus," said Lowa Mwilambwe, University Center director. "We hope to offer more sessions like this one in the future to enhance the services we provide to the campus community."
>> Featuring a selection of Chili's Too favorites, lunch will be provided for the first 25 people who reserve a seat for the seminar. To reserve a seat for the luncheon seminar, e-mail UCinfo@utsa.edu.