UTSA creative writing series hosts reading by poet Frank Rogaczewski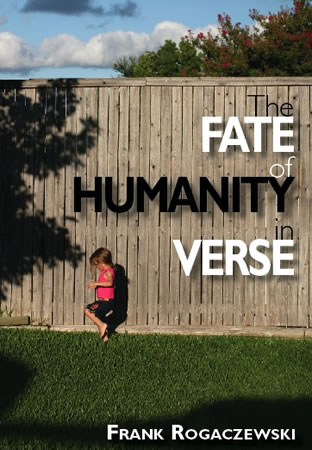 Share this Story
(Oct. 7, 2010)--The UTSA Department of English Creative Writing Program will present poet Frank Rogaczewski as the first speaker of the year in the Fall 2010 Creative Writing Reading Series at 7:30 p.m., Friday, Oct. 8 in the Business Building University Room (2.06.04), UTSA Main Campus. Free and open to the public, Rogaczewski will read from his book of prose poetry, "The Fate of Humanity in Verse."
A featured poet in the book "Vectors: New Poetics," Rogaczewski's poems also have appeared in journals such as Notre Dame Review, Denver Quarterly, ACM, Samidat, Blue Sky Review and Oyez Review.
Rogaczewski received his doctoral degree in creative writing from the University of Illinois and teaches in the M.F.A. program at Roosevelt University in Chicago.
Established in 1983, the UTSA Creative Writing Reading Series hosts public readings by poets and fiction writers who visit classes and meet with UTSA students to discuss their writing. Visiting writers have included Mary Oliver, Ernest Gaines, Tobias Wolff, Denise Levertov, Alberto Rios, Pat Mora, Diane Wakoski, Edward Hirsch and many others.