UTSA presents Oct. 21 lecture on Asia environmental challenges, opportunities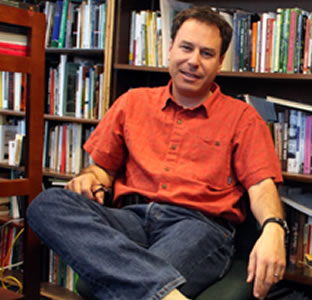 Share this Story
(Oct. 20, 2010)--The UTSA East Asia Institute and the Department of English will host Scott Slovic, professor of literature and environment at the University of Nevada, speaking on "Environmental Challenges and Opportunities in Contemporary Asia: A Visitor's Perspective." Free and open to the public, the lecture is 12:30 p.m., Thursday, Oct. 21 in Main Building Room 0.326 on the UTSA Main Campus.
A frequent research visitor to various parts of East Asia, English professor and environmental scholar, Slovic will offer his impressions of current environmental issues and provide deeper cultural perspectives on issues ranging from deforestation to the artificial straightening of rivers. The presentation will focus on Japan, Mainland China, Taiwan and South Korea.
A Fulbright Scholar in Germany, Japan and China, Slovic also was a visiting professor at Rice University, University of Queensland (Australia), National Taiwan Normal University, Central China Normal University, Tsinghua University (China), Rikkyo University (Japan), the Ecole Normale Superieure-Lyon (France) and Shandong University (China).
As the founding president of the Association for the Study of Literature and Environment in the United States (ASLE-US) from 1992 to 1995, Slovic published more than 150 articles concerning American, German, Japanese and Australian environmental literature and ecocritical theory.
He has writen, edited or co-edited 15 books including most recently the book "Going Away to Think: Engagement, Retreat and Ecocritical Responsibility" (2008), which appeared in Chinese translation from Peking University Press in May 2010.
Slovic received doctoral and master's degree in English from Brown University and a bachelor's degree in English from Stanford University.
The UTSA East Asia Institute mission is to promote appreciation and understanding of East Asian societies and cultures both on campus and in the community through research, outreach, networking, education, student-faculty exchange, and business development and cooperation.
The institute organizes seminars, workshops, lectures, conferences, film festivals and visual art exhibitions as well as bringing performing art groups from China, Japan, Korea and other Asian nations. It encourages faculty research collaborations within UTSA and with participating East Asian university researchers.
For more information, visit the UTSA East Asia Institute website or e-mail eai@utsa.edu.