University Center exceeds national satisfaction benchmarks of 88 campuses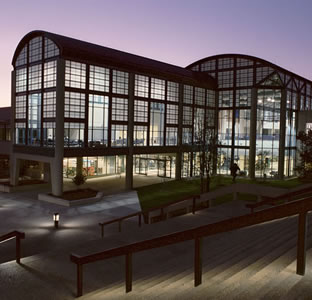 Share this Story
(Oct. 7, 2010)--The UTSA University Center (UC) at the UTSA Main Campus was rated cleaner, more student-focused and as offering a more outstanding program overall than the average of 88 institutions in the annual national benchmarking survey conducted for the Association of College Unions International (ACUI) by Education Benchmarking Inc. (EBI).
Participating universities include the University of North Carolina at Chapel Hill, Georgia Tech, College of William and Mary, Oregon State University, Florida State University and Vanderbilt University. EBI compared the UC's scores against the average of all participating institutions as well as institutions in UTSA's same Carnegie Foundation classification. The UC scores in all survey areas exceeded the average of both comparison groups and also improved for the third consecutive year.
"The University Center staff has worked diligently to enhance the quality of the experience that they provide UTSA students and the campus community as a whole," said Kevin Price, UTSA associate vice president for student life and dean of students. "The strides they have made over the last few years are very impressive, and I'm glad to see the survey scores reflect that."
ACUI commissions the survey to assist its member organizations -- student centers and college unions nationwide -- in comparing and improving the facilities, programs and services they offer their respective campus communities. This year 88 institutions participated, generating 67,000 student survey responses.
The survey evaluates factors important to the long-term success of a student union organization by measuring how student unions publicize the facility and promote the campus, enhance life and leadership, create a positive environment, serve as a source of entertainment and focus on student needs. The survey also asks students to evaluate facility cleanliness as well as staff courtesy and professionalism. The UC received its highest marks ever in each of these areas.
"We are pleased that our facility improvements and robust staff training and development program have enabled us to improve the services we provide each year," said UC Director Lowa Mwilambwe. "We look forward to digging into this assessment to discover how we can continue to improve."