UTSA, BCFS team to help foster-care youths with college, job placement, more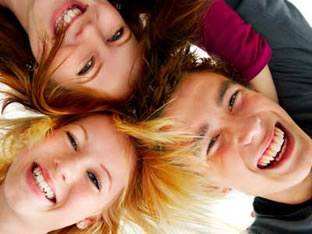 Share this Story
(Nov. 23, 2010)--Only 2 percent of foster-care youths in Texas earn a college degree. That's an unacceptable number to The University of Texas at San Antonio and BCFS. As a result, UTSA President Ricardo Romo and BCFS President/CEO Kevin C. Dinnin are initiating a collaborative effort to help more foster youths prepare for college.
The two will sign a formal agreement of cooperation at 2:30 p.m., Monday, Nov. 29 in the Bank of America Child and Adolescent Policy Research Institute (CAPRI) in Monterey Building Room 2.260 on the UTSA Downtown Campus.
Under the direction of UTSA Professor Harriett Romo, CAPRI and BCFS will coordinate the collaborative effort with the help of a $600,000 grant from the U.S. Department of Housing and Urban Development.
UTSA and BCFS will provide enrollment and financial aid information to prospective college students served by BCFS' San Antonio Transition Center. The center is an innovative one-stop shop for resources to help foster and at-risk youths be successful as they enter adulthood. The BCFS transition center is the only one of its kind in the state, offering services such as life-skills training, job placement, counseling and educational support.
The UTSA-BCFS collaboration as well as other foster care-related programs provided by CAPRI are important because many foster youths and their guardians are unaware of tuition and fee waivers for foster-care students who attend state-supported colleges and universities. This includes adopted youths and those in permanent managing conservatorship.
That is why CAPRI is using funding to create programs for foster-care youths that will encourage and assist these students in planning for college, as well as providing job-training programs for those who decide college is not the route they want to take.
"UTSA is committed to providing college access and awareness information to all students. Former foster youths are very much underrepresented in higher education," said Belinda Saldana, director of community outreach in the UTSA Office of P-20 Initiatives. "Colleges and universities must become more aware of foster-youth benefits and the barriers these students face in order to better serve them. It is one of UTSA's many outreach efforts."
For more information on other UTSA outreach efforts, visit the UTSA Community Connection website.