Diversity Month: 'Celebrate UTSA' Nov. 17, 'Gay Life in Asia' lecture Nov. 19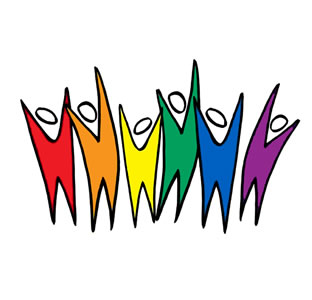 Share this Story
(Nov. 15, 2010)--This week on the UTSA Main Campus, there will be a number of events presented as part of International Education Week and Diversity Month. Events will include the sixth annual "Celebrate UTSA" on Nov. 17 and a Nov. 19 lecture by classics professor Thomas Hubbard from UT Austin.
From 5 to 8 p.m., Wednesday, Nov. 17 at the University Center paseo, UTSA students, faculty and staff are invited to "Celebrate UTSA: All Different. All Roadrunners." There will be a showcase with performances and readings, along with information tables from various cultures and free ethnic food to sample while the supplies last.
At noon, Friday, Nov. 19 in the University Center Harris Room (2.212), Thomas Hubbard, professor of classics at the University of Texas at Austin, will speak on "Gay Life in Asia: Modern Western Identities vs. Historical Traditions" will speak.
The events are sponsored by the UTSA Inclusion and Community Engagement Center, Student Activities, Disability Services, UTSA East Asia Institute and the Department of Bicultural-Bilingual Studies in the College of Education and Human Development.
The Inclusion and Community Engagement Center fosters a campus culture that promotes active engagement through volunteerism and in which issues relating to culture, religion, ethnicity, gender, sexual orientation and sexual identity are addressed with sincerity and respect, and all members of the campus community feel safe, welcomed and valued.