Deloitte to sponsor National Collegiate Cyber Defense Competition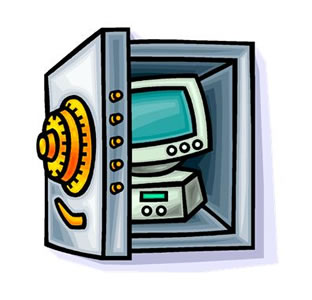 Share this Story
(Nov. 5, 2010)--Deloitte announced it will be the national sponsor of the sixth annual National Collegiate Cyber Defense Competition (NCCDC). Founded in 2005 by the UTSA Center for Infrastructure Assurance and Security (CIAS), the event allows teams of undergraduate and graduate students at different universities across the United States to exercise their academic and technical skills in defending networks against attack.
The national competition set for April 2011 will bring together the regional winners from colleges and universities across the country. The event will be hosted by CIAS, a part of the Institute for Cyber Security (ICS) at The University of Texas at San Antonio. Competing teams of eight undergraduate and graduate students are charged with maintaining servers and workstations, users and data files, and defending business networks, while performing common business-related and administrative tasks. Points are awarded and lost for how well each team is able to maintain their respective networks.
"We are pleased to support the NCCDC. It plays an important role in building the nation's future cyber workforce," said Lt. General Harry Raduege, chairman of the Deloitte Center for Cyber Innovation and co-chairman of the Commission on Cybersecurity for the 44th U.S. presidency. "Threats in cyberspace are real -- ranging from an individual trying to steal bank account information, to organized crime probing for information that could be used for identity and grand theft, to terrorist activity seeking to hack into our critical infrastructures. In order to protect against these threats, to track down cyber criminals and to effectively respond, there is a high demand for a specially trained, sophisticated cyber workforce. NCCDC is helping to provide this future workforce with the right training."
The NCCDC has grown substantially since its inception six years ago. This year, 86 institutions and nearly 700 students across the United States participated in the competition. The competition started with just five institutions in 2005.
"The NCCDC is a great way for these talented students to demonstrate their skills to sponsors like Deloitte who are actively involved in the competition and to other companies who may want to hire them," said J.R. Reagan, principal, Deloitte & Touche LLP and head of the Center for Federal Innovation. "Given today's competitive job market, students who are looking for a way to highlight their capabilities may find that being part of the NCCDC will work to their advantage. Past NCCDC participants have had the good fortune to be offered jobs as a result of their work and we expect a similar outcome this year."
The NCCDC is part of the overall Collegiate Cyber Defense Competition (CCDC), which starts with qualifying and regional level competitions. Winners of the regional competitions go on to compete in the national challenge.
CCDC events are designed to:
Build a meaningful mechanism by which institutions of higher education can evaluate their programs
Provide an educational venue in which students can apply the theory and practical skills they have learned in course work
Foster a spirit of teamwork, ethical behavior and effective communication within and across teams
Create interest and awareness among participating institutions and students
NCCDC Director Dwayne Williams said, "We are grateful for Deloitte's support of the competition and excited to have them as our named sponsor for 2011. CCDC competitions provide valuable practical experience for students in a sector that needs more talented workers to meet growing cyber challenges and are a great source of talent for sponsors. Deloitte's involvement and support helps us reach and prepare more students across the country."
------------------------------
>> Learn more at the Deloitte Federal Government Services website.
NOTE: In this article, "Deloitte" refers to Deloitte LLP and its subsidiaries. Read about the legal structure of the company and its subsidiaries at the Deloitte website.