UTSA hosts Nov. 16 lecture by expert on Hispanic public health issues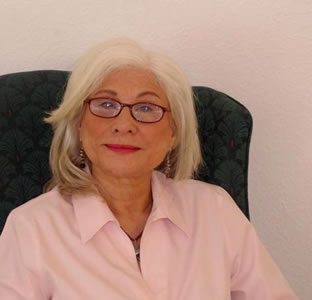 Share this Story
(Nov. 12, 2010)--UTSA will host a seminar, "From Epidemiology to Health Promotion: A Health Disparities Research Trajectory," featuring sociologist Elena Bastida, professor and chair of the Department of Health Promotion and Disease Prevention in the Florida International University Robert Stempel College of Public Health and Social Work. Free and open to the public, the seminar will be at 4 p.m., Tuesday, Nov. 16 in the Biotechnology, Sciences and Engineering Multifunction Room (2.102) on the UTSA Main Campus. The lecture is in cooperation with the University of Texas Health Science Center at San Antonio.
Bastida is a national expert in Hispanic public health issues. For more than 30 years, she has focused on developing and implementing programs to help aging Hispanics better care for their health. Primarily, she studies populations in the Texas-Mexico border region, teaching skills to promote better health and to prevent or delay disease. Through their research, Bastida and her team have created Beyond Sabor, a successful obesity and diabetes reduction and management program for economically disadvantaged South Texans. The program is a response to the 12-year Border Epidemiologic Study of Aging.
At the lecture, Bastida will describe her research in health disparities, or the difference in risk or outcome of certain diseases in various populations. The lecture will address the evolution of her research from basic social and behavioral research about aging and epidemiology in Hispanic populations to translational research in health disparities.
Additionally, she will discuss an ongoing study she is overseeing about Mexican American religion and health. When completed, she will tap the results of the study to develop strategies to help specific Mexican American populations reduce the amount of time it takes for them to receive medical care following the onset of symptoms.
Bastida earned her bachelor's and master's degrees in sociology from Kansas State University and a doctoral degree in sociology from the University of Kansas, Lawrence. At the University of Kansas, she specialized in medical sociology and demography, later completing a post-doctoral fellowship at the University of Kansas and at the National Institute of Mental Health. Her research has received more than $12.7 million in funding, resulting in numerous scientific achievements and scholarly publications.
------------------------------
The Seminars in Translational Research series brings together investigators from basic, clinical and social sciences to highlight the bi-directional and multiple stages of the scientific translation of research discoveries from the laboratory bench to the bedside and, ultimately, the community.
The monthly seminars are jointly sponsored by the UTSA Research Centers in Minority Institutions (RCMI), the Health Science Center's Institute for Integration of Medicine and Science (IIMS)/Novel Clinical and Translational Methodologies, and the UTSA/UT Health Science Center Joint Graduate Program in Biomedical Engineering. The UTSA RCMI program and the Health Science Center IIMS are supported by the National Center for Research Resources at the National Institutes of Health.