UTSA Graduate School offers more online services for graduate students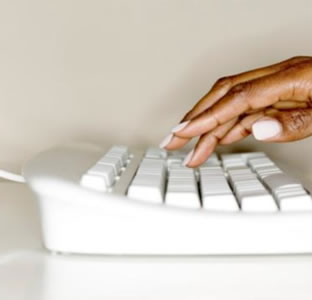 (Nov. 22, 2010)--The UTSA Graduate School offers many online resources -- such as Skype video-conferencing appointments and instant chat -- for current and prospective students. For virtual meetings with students, Graduate School staff members are available via Skype.
Skype is a video chat service with which graduate recruiters meet with prospective students who often are located out of the country or in South Texas. The Graduate School also launched its first group chat service to host information sessions virtually for out-of-area prospective students.
Current and prospective students also can utilize instant chat with Graduate School staff members. This online service is available 8 a.m.-6 p.m., Monday-Tuesday, and 8 a.m.-5 p.m., Wednesday-Friday.
The Graduate School's services are expanding because of growth and the realization that more and more students look to the Web for information. UTSA's Graduate School Facebook page was launched in the summer of 2009 and now boasts well over 1,000 fans.
Facebook provides daily posts on news, services, resources, deadlines and upcoming events relevant to graduate students. As of Oct. 1, the Graduate School is on Twitter as well.
"Thanks, UTSA, for using technology to enhance services for students," said UTSA graduate student Paty Zamora.