UTSA ranks in Top 25 of Texas agencies in purchases through HUB vendors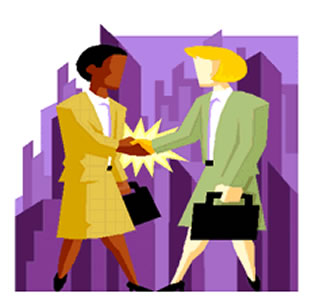 (Nov. 9, 2010)--In fiscal year 2010, UTSA ranked 23rd among State of Texas agencies in the percentage of eligible expenditures made to historically underutilized business (HUB) vendors.
UTSA spent more than $20 million last year with HUB vendors, which are minority- and women-owned businesses certified by the state. The total amount spent with HUB vendors accounted for more than 29 percent of UTSA eligible purchases.
"We've encouraged HUB suppliers by opening channels of communication with them by establishing monthly vendor days and encouraging attendance at the HUB Vendor Fair," said Lane Brinson, UTSA assistant director of purchasing. "We also try to utilize HUBs at every opportunity including procurements through purchasing cooperatives and showcasing them on our supplier mall."
Special recognition goes to staff members in the Purchasing Office and the Procard Office who have made great strides in supporting the university HUB initiatives. These staff members include:
Lane Brinson, Assistant Director of Purchasing
Juan M. Macias, Buyer II
Yvette Medina, Buyer II
Paul Duke, Buyer II
Julie Gohlke, Buyer II
Alice Mitchell, Buyer II
Anne Jackson, Procard Specialist
Recognition also goes to the HUB Staff Coordinating Group (SCG) for assisting UTSA in consistently maintaining its high HUB ranking among state agencies and UT System institutions. The SCG meets quarterly to discuss HUB activities and provides direction to ensure UTSA meets its HUB strategic goals and objectives. The SCG members for fiscal year 2010 were:
Pamela Bacon, Associate Vice President for Administration (SCG Chair)
Mansour El-Kikhia, Chair, Department of Political Science and Geography Department
Orestes Hubbard, Director, Minority Business Enterprise Center
Wanda Guntz, Administrative Services Officer II, Vice President for Business Affairs
Eva Burnett , Associate Director, Budget and Management Reporting
Jackie Hobson, Director, Student Affairs Budget and Finance
Susana Errisuriz, Senior Administrative Associate, Information Technology
Lori Contreras, Payroll Specialist I, Payroll Office
Deborah Riley, Associate Bursar, Fiscal Services, Downtown Campus
Fred Weiss, Director, Facilities Business Operations
Irene Maldonado, ex officio
Robert Dickens, ex officio
For more information, e-mail Irene Maldonado, HUB program manager, or visit the UTSA HUB Program website.