America Recycles Day, Monday, Nov. 15: Info table in UC, 10 a.m.-2 p.m.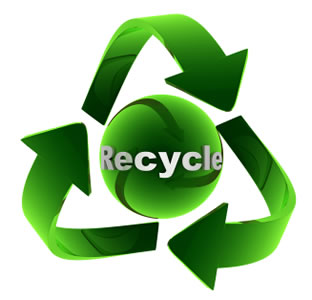 Share this Story
(Nov. 9, 2010)--As part of America Recycles Day, there will be an information table on recycling at UTSA and in San Antonio at the University Center near the bookstore from 10 a.m. to 2 p.m., Monday, Nov. 15. There will be giveaways and information on what everyone can do to promote recycling.
The table will be hosted by UTSA student organizations, the City of San Antonio, and the UTSA Office of Environmental Health, Safety and Risk Management.
As the largest university in San Antonio, UTSA is in a unique position to make positive changes in the community. One important goal is to boost recycling of paper, cardboard, bottles, batteries and portable electronics.
If we all make a commitment to use the blue recycling containers around the UTSA campuses, we can walk away with a feeling of satisfaction that we are doing our bit for the environment. Everyday at UTSA we have an opportunity to renew our commitment to a sustainable campus and to ensure a better future for the next generations in San Antonio.