UTSA education alumna, Brandeis principal Geri Berger named Texas High School Principal of the Year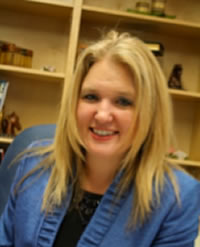 Share this Story
(Dec. 15, 2010)--Geri Berger, two-time UTSA alumna of the Department of Educational Leadership and Policy Studies (ELPS), principal of Brandeis High School in the Northside Independent School District, and UTSA lecturer, was named 2011 Texas High School Principal of the Year by the Texas Association of Secondary School Principals (TASSP).
Berger received her M.A. in education (educational leadership concentration), Texas principal and superintendent certifications, and Ed.D. in educational leadership, all from UTSA. She was selected for this high honor in the annual statewide competition sponsored by TASSP, the professional association for secondary school principals in Texas.
"I am very grateful to both UTSA and the Northside ISD for the professional development and the opportunities to lead," said Berger. "UTSA provided me with the educational foundation for my career; Northside ISD then presented me with numerous opportunities to utilize my leadership skills. Throughout my administrative career, I have been fortunate to work with phenomenal people who are genuinely concerned about the well being of students."
After being nominated for the award, which judges practicing principals in the areas of collaborative leadership, personal excellence, curriculum/instruction/assessment and personalization of the school environment, Berger was named Outstanding Secondary School Principal, Region 20.
She then competed at the state level with 19 other secondary school principals and, during the recent Thanksgiving holiday, was named one of three finalists for the award. Berger then interviewed before a panel of judges and learned Monday, Dec. 6 that she is the TASSP high school principal of the year.
Before serving as founding principal of Brandeis High School, Berger was principal of Business Careers High School in the NISD and as vice principal and assistant principal at O'Connor High School. Her teaching experience includes service as an English teacher at both O'Connor and Marshall high schools, all in NISD.
Among her many distinctions, she has served on the statewide Academic Decathlon Committee and as a member of the Northside ISD Foundation Advisory Committee.
Berger completed her Ed.D. in 2009, under the mentorship of ELPS Professor Alan Shoho.