UTSA trade center awarded $1.5 million to aid businesses hurt by BP oil spill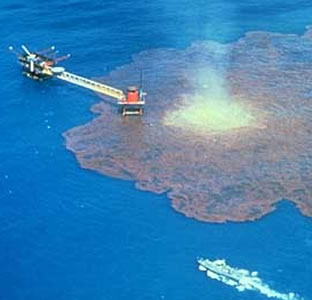 Share this Story
(Dec. 2, 2010)--UTSA will participate in the Gulf oil spill recovery through a program that helps businesses impacted by the spill regain their economic footing.
The Southwest Trade Adjustment Assistance Center (SWTAAC), a unit of the UTSA Institute for Economic Development, is in the initial steps of implementing the Gulf Oil Spill Disaster Adjustment Assistance (GOSDAA) program. Funded by the U.S. Department of Commerce for a three-year period, the program is one of several projects initiated by the Economic Development Administration to address the economic impacts of the BP oil spill.
"The goal of this program is to identify firms that have experienced a decline in their operations, loss of employees and declines in sales due to the affects of the oil spill, and develop recovery strategies for them to pursue to reverse those declines," said Robert Velasquez, SWTAAC director.
Velasquez advises that under the new program, manufacturers, retailers, wholesalers and service firms are eligible for consideration. However, firms engaged in the seafood industry will be targeted in the first wave of assistance to develop recovery strategies.
The SWTAAC recently opened a temporary office in Houma, La., to administer the program, and the strategy is to address the current and future economic states of each firm, as well as the local and regional economy as a whole by establishing both short-term and long-term plans for economic recovery.
The U.S. Department of Commerce Economic Development Administration announced the award in September as part of a larger aid program designed to further the region's economic recovery. On April 20, 2010, the Deepwater Horizon drilling rig operated by BP exploded, killing 11 crewmen and leading to the largest offshore oil spill in U.S. history.
The Southwest Trade Adjustment Assistance Center is one of 11 centers across the nation that administer Trade Adjustment Assistance for Firms funding from the U.S. Department of Commerce. The local office is administered by UTSA and delivers services to Louisiana, Oklahoma and Texas.