UTSA presents Jan. 21 reading by Austin journalist Belinda Acosta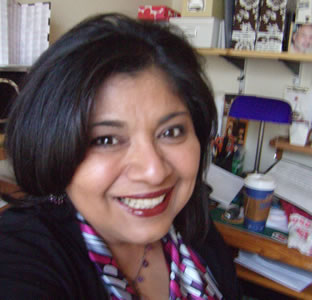 Share this Story
(Jan. 19, 2011)--The UTSA Department of English Creative Writing program will present journalist Belinda Acosta as the first speaker in the spring 2011 Creative Writing Reading Series.
Free and open to the public, Acosta will read from her books "Damas, Damas and Ana Ruiz" and "Sisters, Strangers and Starting Over" at 7:30 p.m., Friday, Jan. 21 in the Business Building University Room (2.06.04) on the UTSA Main Campus.
An Austin-based journalist, Acosta has written reviews and features on books, film and the arts. She writes the weekly media column "TV Eye" for the Austin Chronicle. Acosta's work has appeared in Poets and Writers, Latino USA and AlterNet, among other publications.
She received a master's degree in fine arts from the University of Texas at Austin, where she also served as a Michener Fellow.
The reading is co-sponsored by the Macondo Foundation, which works with dedicated and compassionate writers who view their work and talents as part of the larger task of community-building and non-violent social change. Learn more at the Macondo Foundation website about writing workshops, grants and residencies.