Faculty and staff: Complete online survey on UTSA and Roadrunners football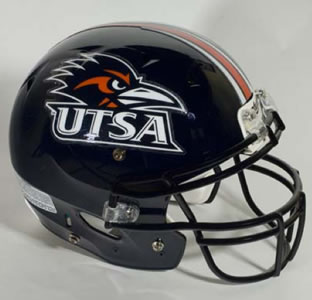 Share this Story
(Jan. 11, 2011)--UTSA faculty and staff members are invited to take an online survey about the university and the Roadrunners football team.
Participation in the survey is voluntary. Participants can decline to answer any question and can withdraw from participation at any time without penalty. Respondents will be entered in a drawing for UTSA merchandise; more than 50 prizes will be given.
The survey was posted last fall but was withdrawn because of technical issues; the problems were resolved and the survey is unchanged from last fall. Those who completed the survey then should ignore this message. Anyone who did not complete the survey or partially completed the survey is invited to participate this time.
>> Take the online survey at the University of Texas at Austin website.
On the first page, participants are asked to identify themselves in one category: student, alumni, faculty/staff or booster. Those who qualify for more than one category should select the category they feel is most important to them.
For more information about this research, e-mail Bob Heere, University of Texas at Austin, or call 512-232-2120.