UTSA Roadrunner Remembrance ceremony honors those who died last year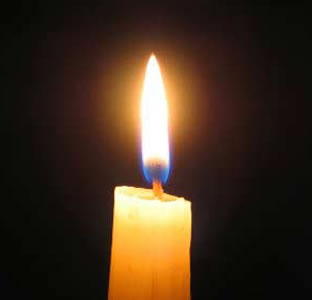 Share this Story
(Jan. 25, 2011)--As part of UTSA Homecoming 2011, the UTSA community is invited to a special event, "Roadrunner Remembrance," at 10 a.m., Saturday, Feb. 5 in the University Center Retama Auditorium (2.02.02) on the Main Campus. The event is open to the UTSA community and friends.
The event honors members of the UTSA community -- students, faculty, staff and alumni -- who died in the past year. The annual memorial service will feature readings and music to honor the deceased individuals' contributions to the development of UTSA.
For more information, contact the UTSA Inclusion and Community Engagement Center at 210-458-4770.
The deceased UTSA community members who will be honored at the ceremony include:
Sergio Antillon
Norma Baker
Barbara Barbour
Susan Barnett
Tricia Barrow
Joseph Becker
William Beightler
Lawrence Belcher
Howard Benoist
Emily Blackburn
Elaine Cardenas
Carter Carrick
Patricia Cleaver
Earle "Trey" Clifford
Jose Contreras
John Crowder
Tavan Cullum
Rebecca Daughtrey
Betty Dowdy
Richard Garcia
Andrew Garza
Mildred Gonye
John Gorman
Ernest Greenwood
John Gregg
Stuart Henderson
Teresa Hill
Kimberly Holland
Marie Jacobson
Terrence Jennings
Thomas Kissling
Louise Kron
Kenneth Magee
Lawrence Martin
Michael McLane
David Merrell
Marina Monroy
Patricia Morehead
Rochelle "Shelley" Neely
Raven Ortega
Mary Payne
Richard Perez
Wallie Perez
Kimberly Potts
Alisha Randow
Michelle Ratchman
Teresa Rodgers
Philip Rodriguez
Matthew Scalzi
Regis Shephard
Bruce Smith
Nancy Smith
Jim Tidmore
Ignacio Vidal
Karla Viesca
William Waller
Donna Wildey
Jennifer Wrinkle