UTSA students: You can help promote the university by telling your UTSA story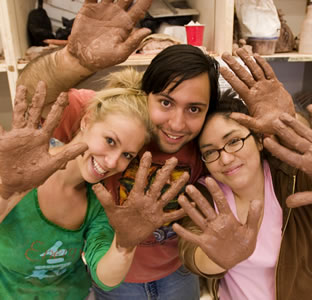 Share this Story
(Feb. 23, 2011)--If you are you a student with an interesting UTSA story, you could be the next face of UTSA.
The UTSA Office of University Advancement promotes the university in the community and in generating support for UTSA initiatives. Students play a big part in promoting the university and are featured in television and print advertising, UTSA magazine and websites, and other media.
Who are we looking for? We're looking for students who are making a difference at UTSA, within their communities, and across the San Antonio area. We're looking for students who have overcome obstacles, who are engaged in research or are working hard toward completing a degree. We're looking for students who are leaders and who are passionate about their studies and UTSA.
What will we ask? We want to get to know about your background and accomplishments. We want to know what you plan to do after you graduate, how UTSA has had an impact on you and why you're proud to be a student.
Your story could be used to help show why UTSA is such a great place, where students can take advantage of exceptional opportunities, learn from great minds and serve society. Student participation can make a big difference in telling the UTSA story.
>> To share your story, visit the Tell Us Your UTSA Story website. Take the quick survey, provide some information and someone will be in touch when there is the right opportunity to feature you.