UTSA's MARC, MBRS-RISE, MBRS-SCORE programs celebrate three decades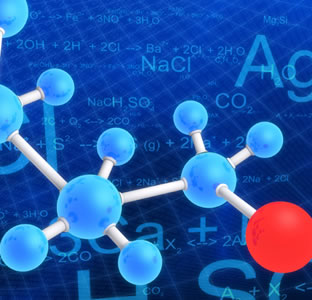 Share this Story
(March 4, 2011)--In 1979, The University of Texas at San Antonio College of Sciences (then known as the College of Science and Mathematics) began offering MARC and MBRS, two programs funded by the National Institutes of Health to nurture students who are interested in attending graduate school and promote faculty development. Thirty years later, the programs have become a lifeline for UTSA science students who aspire to become scholars at the top of their game.
Former College of Science and Mathematics Dean Bernard Sagik introduced the training programs to UTSA. Department of Biology faculty Edwin Barea-Rodriguez, Andrew Martinez and Andrew Tsin as well as retired UTSA biology professors Herb Silver and Paul Rodriguez nurtured the programs into the successes they are today.
MARC-U*STAR (Minority Access to Research Careers - Undergraduate Student Training for Academic Research or MARC) is a UTSA honors program that supports undergraduates majoring in biology, chemistry, mathematics, computer science, statistics or engineering, focusing on underrepresented and financially disadvantaged populations. MARC students receive research and professional skills training, $2,080 per semester toward tuition, a $931 monthly stipend, and two years of travel and conference expenses.
The MBRS (Minority Biomedical Research Support) program offers two tracks: RISE (Research Initiative for Scientific Enhancement) and SCORE (Support of Competitive Research). MBRS-RISE recruits talented students majoring in biology, physics, chemistry, mathematics, statistics, computer science or engineering, focusing in particular on underrepresented and financially disadvantaged populations. MBRS-SCORE supports faculty research in science, engineering and psychology. Financial support for both tracks ranges from $10 per hour for undergraduates working in research laboratories to $25,000 per year for students pursuing doctoral degrees and varying levels of support for faculty.
UTSA alumnus Ulises Ricoy '98, '07 is intimately familiar with the MARC and MBRS-RISE programs. In the mid-90s, a friend introduced him to MARC, causing him to change his major from engineering to biology. After researching memory storage for two years alongside Edwin Barea-Rodriguez, professor and chair of the Department of Biology, and graduating from UTSA with his bachelor's degree, Ricoy later returned as a MBRS-RISE Ph.D. student and conducted research in the neuroscience laboratory of Professor Joseph L. Martinez Jr. Ricoy now is an assistant professor at Northern New Mexico College.
MARC also changed the life of UTSA alumna Zoya Farzampour '10, who went from day-to-day survival to a promising career in neuroscience. While in the program, Farzampour conducted research in the laboratory of UTSA Professor David Jaffe. She now is pursuing doctoral studies in neuroscience at Stanford University.
Since UTSA began offering MARC and RISE, 739 students have participated in at least one of the programs. Some of those UTSA alums have completed doctoral research programs and now teach at the university level. Others have pursued health sciences training and earned their professional degrees.
Over the last 10 years, UTSA has significantly intensified the training and doctoral program preparedness offered by the programs, a shift that has delivered results. In recent years, more than half of the UTSA MARC and RISE junior/senior undergraduates continued in graduate programs. Moreover, all program alumni who applied to graduate school were admitted, many earning extremely competitive placements at schools such as Stanford, Harvard, University of Michigan, University of Iowa and University of Washington, Seattle.
UTSA also found that the programs cater to a significant population of students from community colleges -- more than half at last count.
"We're seeing students like Zoya who are making very strategic decisions to get their general education requirements out of the way at local community colleges before matriculating to UTSA," said Gail Taylor, MARC/RISE assistant program director.
"In 30 years, the MARC and RISE programs have literally changed lives of UTSA students by giving them research experience and mentoring to help them prepare for and pursue their doctoral degrees," said Barea-Rodriguez, who also serves as UTSA's MARC and RISE program director. "We can tell you the number of students who have been through the programs, but the impact the programs have made on those students is immeasurable."