UTSA researchers invited to network at mixer Wednesday, March 30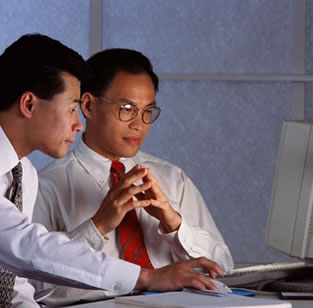 Share this Story
(March 21, 2011)--With the ultimate goal of securing external funding to support new multidisciplinary energy research, the UTSA Office of the Vice President for Research and the UTSA Texas Sustainable Energy Research Institute will have a mixer for UTSA researchers from 3 to 5:30 p.m., Wednesday, March 30 in the Business Building University Room (2.06.04) on the Main Campus.
UTSA scholars from all academic disciplines are invited to attend the mixer, which will connect collaborators interested in conducting research focused on photovoltaics and electric transportation with funding opportunities.
The research rally will kick off with a "speed-dating session" allowing scholars to meet and learn more about their colleagues from across UTSA's campuses. Subsequently, the Office of the Vice President for Research will present a discussion of the new Energy Research Grant program, a $100,000 seed-funding initiative to support energy research on a variety of topics including, but not limited to:
large-scale solar photovoltaic deployment
energy storage/battery technology
the economics of transitioning to electric vehicles
electric grid issues (e.g.: managing demand response with intermittent energy sources)
electric transportation policies, standards, procedures, challenges, consumer responses and economics
Researchers attending the March 30 rally should bring 20 five-by-seven-inch index cards to the speed-dating session. Cards should include the researcher's contact information, research interests, a photo (if desired) as well as a list of what the researcher is looking for in collaboration.
Reservations to attend the March 30 Roadrunner Research Rally are required and should be directed to Jim Massaro at 210-458-6691.
------------------------------
The University of Texas at San Antonio is one of the fastest growing higher education institutions in Texas and the third largest of nine academic universities and six health institutions in the UT System. As a multicultural institution of access and excellence, UTSA aims to be a national research university providing access to educational excellence and preparing citizen leaders for the global environment.
UTSA serves more than 30,000 students in more than 130 degree programs in the colleges of Architecture, Business, Education and Human Development, Engineering, Honors, Liberal and Fine Arts, Public Policy, Sciences and the Graduate School. Founded in 1969, UTSA is an intellectual and creative resource center and a socioeconomic development catalyst for Texas and beyond. Learn more at the UTSA website.