UTSA Office of VP for Research restructure enhances research efficiency, productivity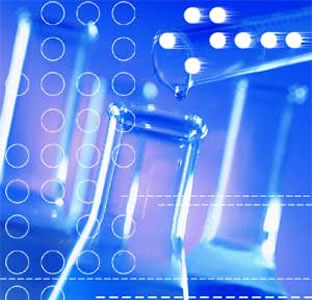 Share this Story
(March 1, 2011)--To increase efficiency and productivity on UTSA campuses and help advance the university toward Tier One research status, the Office of the Vice President for Research announces a strategic restructuring.
Under the new organization, the existing Office of Sponsored Programs and Office of Contracts and Industrial Agreements will merge to become the Office of Grants, Contracts and Industrial Agreements (OGCIA). James Casey will direct the new office, which will:
Manage all UTSA grants, contracts and industrial agreements
Identify funding opportunities and sponsors
Prepare budgets
Develop, route and submit funding proposals
Develop, submit and negotiate memoranda of understanding, memoranda of agreement, nondisclosure agreements and material transfer agreements
Monitor and train UTSA departmental research administrators
The Office of Post Award Research Administration, currently a sub-unit within the Office of Sponsored Programs, will become the Office of Post Award Administration. It will be managed by Jean Cody and responsible for:
Award set-up
Ensuring UTSA compliance with federal, state and other sponsor terms and conditions
Time and effort certification
Program income, ProCard compliance, cost-sharing and cost transfers
Close-outs
Additionally, UTSA introduces the Office of Research Advancement and Enhancement (ORAE). Under the direction of Noe Saldana, the ORAE will:
Develop and expand UTSA's relationships with state and federal funding organizations
Work with the Office of Development to increase UTSA's private funding levels
Work with the Office of Business Affairs to represent research in the design and implementation of PeopleSoft
Ensure UTSA compliance with federal research regulations
Increase UTSA's extramural funding through the development and distribution of Discovery magazine and other research publications to government agencies, commercial and academic research partners
Develop and implement research seminars
Organize and conduct grantsmanship workshops
Also, Angela Cooke will permanently join the UTSA Downtown Campus as assistant director of research administration.
"Texas taxpayers invest a significant amount of funding in public universities," said Robert Gracy, UTSA vice president for research. "As UTSA moves toward Tier One research status, it is critical that we become more productive and more efficient with our time and resources. We expect this reorganization to have a positive impact on the daily activities of our researchers so that they have more time for the teaching and research we recruited them to do."