UTSA presents April 12 lecture by education reform expert Dan Katzir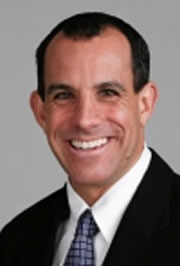 Share this Story
(April 7, 2011)--The UTSA Center for Educational Leadership, Policy and Professional Development in the College of Education and Human Development will present a lecture by Dan Katzir, senior adviser to the Eli and Edythe Broad Foundation. He will speak on "Educator Compensation: What's Now? What's Next?" at 6 p.m., Tuesday, April 12 in the Durango Building Southwest Room (1.124) at the UTSA Downtown Campus.
Free and open to the public, Katzir's presentation will center on problems with the current compensation system in K-12 education and how much money is involved in the current system of paying educators. Katzir will discuss his views on how a move toward a pay-for-performance system could accelerate student achievement.
Considered one of the nation's leading education-reform experts, Katzir has 20 years of experience working in improving the efficiency and effectiveness of organizations including school districts, schools, national education nonprofits and businesses.
Katzir worked with Eli Broad to develop the vision for The Broad Foundation's education work and currently oversees all aspects of the foundation's investments. Katzir was chief operating officer for Teach for America, where he managed a $7.5 million budget, 1,200 teachers and 70 full-time staff in 15 offices. He created the organization's first financial planning and control system and trained its national leaders in strategic planning, budgeting and personnel management.
Katzir served as the first executive director of the UCLA School Management program and built the program from a start-up to a $5 million, 60-person organization with offices around the country. The program provides customized executive management programs for boards of education, senior school district management, principals and teachers in large school districts.
Early in his career, Katzir was a consultant to Bain & Company, an international management consulting firm responsible for developing and implementing business strategies for Fortune 500 companies.
He received a bachelor's degree in history from Dartmouth College and a master's degree in business administration from Harvard Business School.
For more information, contact Julian Trevino at 210-458-5087.