Early voting at UTSA is May 2-10 in University Center Bexar Room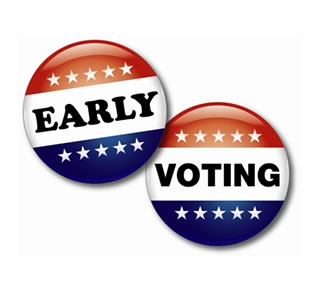 Share this Story
(April 12, 2011)--On the ballot for the May 14 elections are school board positions and city council seats. You can early-vote May 2-10 for the joint general and special elections in the UTSA University Center Bexar Room (1.102) on the Main Campus.
Early voting times are:
Monday, May 2 - Friday, May 6 -- 8 a.m.-6 p.m.
Saturday, May 7 -- 10 a.m.-6 p.m.
Sunday, May 8 -- Closed
Monday, May 9 - Tuesday, May 10 -- 8 a.m.-8 p.m.
On Election Day, May 14, voters must vote at their designated precinct locations.
For more information on the voting process, visit the Bexar County Elections website.