UTSA Office of Facilities to send random surveys to improve customer service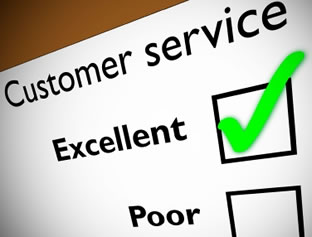 Share this Story
(April 5, 2011)--In an effort to improve customer service, the UTSA Office of Facilities will send surveys to obtain feedback on how well they are meeting customer needs. By participating in the surveys, UTSA community members can give input on their expectations and needs, which will help improve services.
Throughout the year, invitations will be emailed randomly to faculty and staff members with recently completed work orders, asking for participation in an online survey. The surveys take less than 5 minutes, participation is voluntary and responses will remain strictly confidential.
To provide input on Facilities services at any time, email Victoria O'Connor, Facilities communications and customer relations representative.