UTSA astronomers host 'Friday Nights, Celestial Lights' on Friday, April 15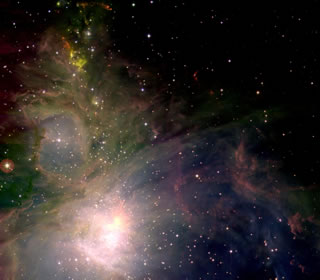 Share this Story
(April 14, 2011)--UTSA's faculty astronomers invite the community to the UTSA Main Campus on Friday, April 15 to enjoy "Friday Nights, Celestial Lights." The family-friendly astronomy event is free and open to the public.
The evening will begin at 7:30 p.m. in Science Building Room 2.02.02 on the UTSA Main Campus with a 40-minute lecture, "Messenger at Mercury: Why Study Mercury?" The presentation will provide a brief review of the innermost planet of our solar system and the spacecraft Messenger, which was inserted into orbit around Mercury March 18. The lecture will be given by Eric Schlegel, Vaughan Family Professor in the UTSA Department of Physics and Astronomy.
At approximately 8:15 p.m., weather permitting, attendees can view the night sky using UTSA's telescopes including a 15-inch telescope and several 8-inch Cassegrain telescopes. Night viewing will be from the fourth-floor patio of the Science Building, which is wheelchair accessible. If the sky is clear, attendees may be able to see the Orion Nebula, likely for the last time this year. Also, Saturn will be coming into view.
UTSA's monthly "Friday Nights, Celestial Lights" events began in 2009 as a celebration of the International Year of Astronomy, which commemorated the 400th anniversary of Galileo Galilei using a telescope to observe the heavens. Generally scheduled for the third Friday night each month, the series is sponsored by the UTSA Department of Physics and Astronomy.
To learn more, contact Professor Eric Schlegel at 210-458-6425 or lecturer Mark Jurena at 210-458-4922.