UTSA hosts Texas-sized science and engineering fair at convention center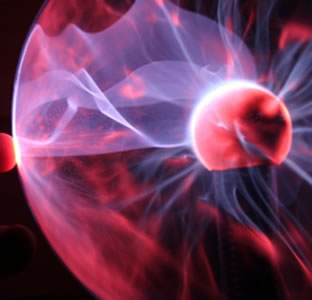 Share this Story
(April 1, 2011)--Judging begins Saturday on projects developed by 1,200 middle and high school students competing at the 2011 ExxonMobil Texas Science and Engineering Fair (EMTSEF). Presented by ExxonMobil and organized by the UTSA College of Sciences, the annual competition fosters an interest in science, engineering and related disciplines among the state's high-achieving youths.
The fair runs Thursday, March 31 through Sunday, April 3 at the Henry B. Gonzalez Convention Center in downtown San Antonio. (See the fair schedule.)
On Saturday, judges will talk with competitors about their projects and the research behind them. Projects will receive scores for creativity, scientific thought, thoroughness, technical skills and the project display. Teams also will receive a score for teamwork.
The fair's awards ceremony will be Sunday, April 3. More than 4,000 participants, family members, friends and teachers are expected to attend, honoring approximately 190 winners in 19 categories and two divisions. In addition to general category awards, students will vie for a number of additional awards such as a $20,000 scholarship from UTSA and invitations to the annual Governor's Science and Technology Champions Academy, a residential science camp that will be at UTSA this summer.
"We are honored to host this outstanding competition and are continually astonished by the ingenuity, creativity and hard work we see in these projects," said George Perry, dean of the UTSA College of Sciences. "We applaud the parents and teachers who provide support and daily encouragement to these budding scientists."
The EMTSEF is offered by ExxonMobil and hosted by the UTSA College of Sciences in partnership with the Texas Workforce Commission and TASC. Winners of the EMTSEF will represent Texas at the Intel International Science and Engineering Fair, scheduled for May 8-13 in Los Angeles.