UTSA and Valencia Polytechnic University sign agreement of cooperation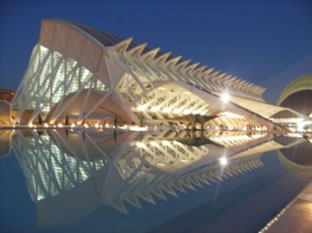 Share this Story
(April 5, 2011)--The University of Texas at San Antonio and Valencia Polytechnic University in Spain have entered into an agreement of cooperation to establish a program of exchange and collaboration.
Representatives from Valencia approached UTSA about establishing an agreement of cooperation, according to Julius Gribou, UTSA executive vice provost and senior international officer.
"Our reputation preceded us; Valencia was looking for partnerships with institutions that had a strong research component and international outreach efforts," Gribou said. "This is a good match; our architecture program, for example, can benefit by visiting the Valencia campuses and our students can see the classical and modern structures as they walk around Valencia."
The agreement was signed by Gribou and Juan Julia Igual.
The third-largest city in Spain, Valencia is home to many lovely structures in Roman and Moorish styles, as well as the UNESCO World Heritage Site Llotja de la Seda, the silk exchange built between 1482 and 1548 in a late Valencian Gothic-style civil building. The new City of Arts and Sciences complex by architects Santiago Calatrava and Felix Candela is cited as an example of avant-garde and futuristic architecture.
Valencia Polytechnic aims to broaden its outreach and exchange efforts in the United States. The UTSA College of Architecture was a logical fit for the types of programs Valencia students and faculty might find interesting. Like UTSA, Valencia Polytechnic has three campus sites to house the schools and faculty.
The Valencia campus is in the northeast part of the city and is well connected to the city by bus or underground. The Gandia campus is near Valencia's port and the beach in Grao de Gandia, which houses the Higher Polytechnic School of Gandia. The Alcoy campus is made up of several historic buildings including the Paseo del Viaducto building and the former Ferrandiz and Carbonell factories, which were two important textile enterprises now been converted into the Higher Polytechnic School of Alcoy.
The university offers instruction in English with more than 130 classes from which to choose. Valencia Polytechnic has more than 36,000 undergraduate and graduate students.