Early voting at UTSA is through May 10 at University Center Bexar Room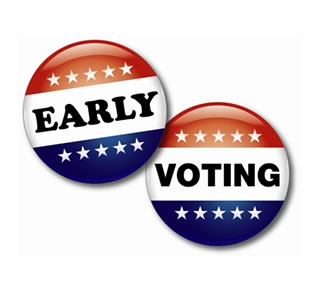 Share this Story
(May 2, 2011)--Any voter registered in Bexar County can early-vote May 2-10 for the joint general and special elections in the UTSA University Center Bexar Room (1.102) on the Main Campus.
On the ballot for the May 14 elections are school board positions and city council seats.
Early voting dates and times are:
Monday, May 2 - Friday, May 6 -- 8 a.m.-6 p.m.
Saturday, May 7 -- 10 a.m.-6 p.m.
Sunday, May 8 -- Closed
Monday, May 9 - Tuesday, May 10 -- 8 a.m.-8 p.m.
On Election Day, May 14, voters must vote at their designated precinct locations.
For more information, visit the Bexar County Elections website.