UTSA receives $173K from Gates Foundation to support graduation initiatives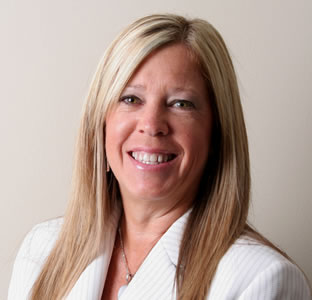 Share this Story
(May 9, 2011)--The Bill & Melinda Gates Foundation has awarded The University of Texas at San Antonio a grant for $173,150 to support Darcy Hardy, UTSA assistant vice provost for technology education initiatives, in capacity building and research. Hardy is serving a one-year appointment in the U.S. Department of Labor in support of the Obama administration's goal to increase the number of college graduates.
Hardy will help the labor department develop online and technology-enabled educational programs to support displaced U.S. workers. Capacity building is described as a long-term process involving development of human, scientific, technological, organizational, institutional and resource skills.
"UTSA is grateful to the Gates Foundation for their generous support of educational program development," said John Frederick, UTSA provost and vice president for academic affairs. "Instructional technology enables the delivery of education in ways that meet the needs of our students, and it contributes to our goal of promoting student success and producing more graduates."
The assignment with the Office of the Assistant Secretary of Labor Employment and Training Administration comes as a result of Hardy's extensive experience in online learning initiatives. In developing educational retraining programs for displaced workforce members, her work will center on integrating technology for improving education and learning, improving efficiency and providing guidance on electronic learning tools used across agencies.
The new learning tools will aid the Trade Adjustment Assistance Community College and Career Training (TAACCCT) program. A grant fund administered through the U.S. Department of Labor and U.S. Department of Education, TAACCCT will distribute $2 billion over the next four years to higher education institutions to expand and improve education and career training programs.
"Dr. Hardy, a 2009 inductee of the U.S. Distance Learning Association Hall of Fame, has the perfect credentials to be a leader in the current administration's higher education initiatives," said Kenneth Pierce, UTSA vice provost for information technology and chief information officer. "UTSA believes strongly that she will make a positive impact on the workforce of the country."
"It is an honor to receive this important appointment and I am thrilled to help support the Department of Labor's online and technology-enabled projects," said Hardy. "I look forward to bringing all that I learn back to UTSA next year as the campus expands its reach through the use of technology."
The Gates Foundation grant helps further the UTSA mission of advancement of knowledge through research and discovery, teaching and learning, community engagement and public service.
------------------------------
About the Bill & Melinda Gates Foundation
Guided by the belief that every life has equal value, the Bill & Melinda Gates Foundation works to help all people lead healthy, productive lives. In developing countries, it focuses on improving people's health and giving them the chance to lift themselves out of hunger and extreme poverty. In the United States, it seeks to ensure that all people -- especially those with the fewest resources -- have access to the opportunities they need to succeed in school and life. Based in Seattle, Wash., the foundation is led by CEO Jeff Raikes and Co-chair William H. Gates Sr., under the direction of Bill and Melinda Gates and Warren Buffett.