UTSA architecture dean John Murphy to serve as secretary-treasurer of national architecture-construction group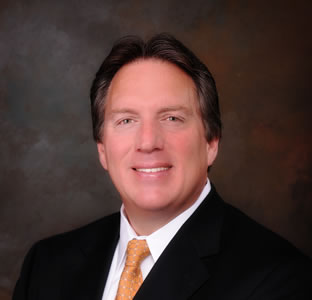 Share this Story
(May 12, 2011)--John Murphy, dean of the UTSA College of Architecture, recently was elected secretary-treasurer of the Architecture + Construction Alliance.
The alliance is a national organization that promotes collaboration between design and construction programs. Only universities offering both disciplines within the same college are eligible for type-one membership. Additionally, the alliance serves as an advocate for the promotion of research efforts involving educators from member universities and leading professionals in the areas of construction and architecture.
UTSA is one of only 14 universities eligible for membership in the alliance out of more than 100 architecture and 61 construction degree programs nationwide. In additon to UTSA, member schools include Auburn University, California Polytechnic State University, Clemson University, Georgia Tech, Mississippi State University, Prairie View A&M University, Southern Polytechnic State University, Texas A&M University, University of Florida, University of Oklahoma, Washington University and Virginia Tech.
"Playing an active role in this distinguished group of colleges of architecture places UTSA COA in a position to participate in, and give direction to, the future education of design and construction discipline leaders in a context of integrated process and project delivery,: said Murphy. "Through collaboration across the involved colleges, we hope to further facilitate this architectural education strategy on a national level."
Murphy joined UTSA in 2009 after serving as professor and head of school and director of international education at Auburn University's McWhorter School of Building Science. He holds a bachelor's degree in building construction, a master's in construction management and a doctoral degree in architecture with an emphasis in construction science and management, all from Texas A&M University.