UTSA Police Department to honor fallen officers with May 20 tribute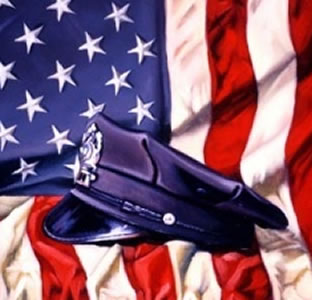 Share this Story
(May 18, 2011)--In observance of National Peace Officers Memorial Day, the UTSA Police Department will host a ceremony to commemorate the service and sacrifice of state law enforcement officers at 10 a.m., Friday, May 20 at Bill Miller Plaza on the UTSA Downtown Campus. The event is free and open to the public.
The National Police Officers Memorial Day ceremony brings together branches of San Antonio's law enforcement community including local police and special jurisdictions such as college campus police, park police, military police and federal agencies including ATF, DEA, FBI, Secret Service and U.S. Marshals.
The ceremony will include a reading of the proclamation by Kerry Kennedy, UTSA vice president for business affairs. Law enforcement officers killed in the line of duty in Texas in 2010 will be honored through the reciting of names, wreath laying and the playing of "Taps." Michael Heidingsfield, director of police for the University of Texas System, will deliver the address.
National Peace Officers' Memorial Day has a long history. It began in 1962 by presidential proclamation signed by President John F. Kennedy. Kennedy also designated the week as National Police Week. Since that time, police departments across the nation have observed the week in different ways including open houses, SWAT demonstrations and memorial services.
Every 53 hours, a law enforcement officer gives up his or her life in the line of duty. In 2010, Texas lost 19 law enforcement officers. Since 1963, 31 university police officers nationwide have died in the line of duty.