Vice President for Community Services Jude Valdez receives Meritorious Service Award from Texas Association of Chicanos in Higher Education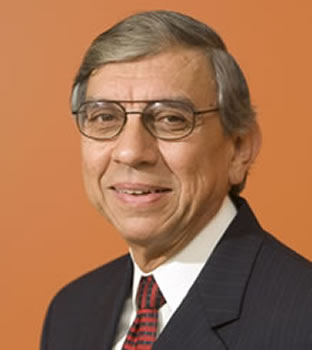 Share this Story
(May 11, 2011)--Jude Valdez, UTSA vice president for community services, has received the Texas Association of Chicanos In Higher Education 2011 Meritorious Service Award. The award recognizes commitment and service in the improvement of education and employment opportunities for Hispanics in higher education.
Valdez oversees UTSA's outreach services and extension programs, which are housed at the university's Downtown Campus.
The Office of the Vice President for Community Services includes the Institute for Economic Development, Institute of Texan Cultures, Pre-freshman Engineering Program, Office of P-20 Initiatives, Office of Community Outreach, Office of Extended Education and Special Events, UTSA Mexico Center and the Child and Adolescent Policy Research Institute.
Over his more than 30-year career at UTSA, Valdez has served in various administrative duties including as founding director for the Institute of Economic Development. He also had primary responsibility for planning the UTSA Downtown Campus.
At the University of Texas at Austin, Valdez earned his doctorate and later served as the university's assistant dean in the College of Liberal Arts.