VIA bus fees begin June 1: Reduced and monthly fare cards are available now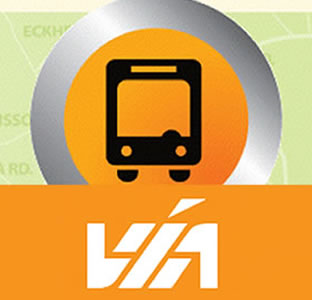 Share this Story
(May 26, 2011)--Get your bus fares ready. Starting Wednesday, June 1, VIA service between the Main and Downtown campuses will require coins or passes from all UTSA students, faculty and staff using routes 93 and 94.
Passes can be purchased on the Main Campus at Roadrunner Express (on the University Center pase, next to Rios Golden Cut Salon) and on the Downtown Campus in the Durango Building information center.
"There are two purchase options for students that will allow unlimited riding on any bus," said Herbert Ganey, business manager in the University Center. Student can purchase:
Semester pass ($35), available at the beginning of each fall and spring semester
Half-fare monthly Big Pass ($15), purchased each month.
Or, students can opt to pay daily fares at a reduced rate using the Daily Reduced Fare card.
"Students would pick up the free card from the designated UTSA purchase points. When boarding the bus, they would show the card to the driver and then pay the reduced fare," said Ganey. According to the VIA website, reduced fares for regular bus service is 55 cents and for Express Bus service, $1.25.
Faculty and staff, Ganey said, have two options, and that is to buy a Big Pass for $30 per month, unlimited riding on any bus, or to pay the daily fare ($1.10 for regular service and $2.50 for express service).
For more information, visit the VIA Metropolitan Transit website or call Roadrunner Express at 210-458-6159.