Rogelio Saenz begins role as dean of UTSA College of Public Policy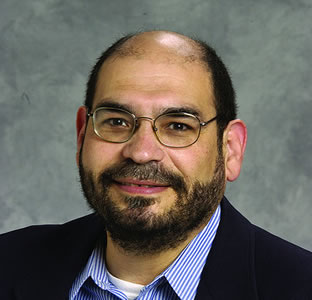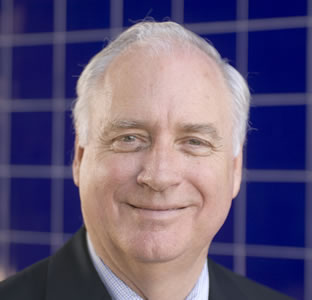 Share this Story
(June 1, 2011)--On June 1, Rogelio Saenz begins a new chapter in the UTSA College of Public Policy. The sociologist and social demographer will serve as dean of the dynamic and growing college, which enrolls more than 1,300 students each year in the areas of criminal justice, demography, public administration and social Work.
Dennis Haynes, who has served as interim dean of the college since 2008, will work with Saenz to ensure a seamless transition.
"The college is at the point of moving to new levels and Rogelio is the one to lead us in that new direction," said Haynes. "With Rogelio's strong research background, he has the opportunity to create a new vision for the college to support development consistent with university strategic initiatives and to lead the college in attaining Tier 1 status."
Saenz grew up in the Rio Grande Valley in Mercedes, Texas, and earned a bachelor's degree in social work and sociology from Pan American University (now UT Pan American). He earned master's and doctoral degrees in sociology from Iowa State University and is the author of numerous publications with emphasis on Latinos, demography, race and ethnic relations, immigration and inequality. He is co-author of "Latinas/os in the United States: Changing the Face of America," published in 2008.
Saenz joins UTSA from Texas A&M University, where he served as head of the Department of Sociology from 1997 to 2005, professor in the department from 1996 to 2011 and College of Liberal Arts Cornerstone Faculty Fellow from 2008 to 2011.
Haynes, a professor of social work, was the founding department chair of the nationally accredited UTSA Master of Social Work program from 2003 to 2008. He has served as the College of Public Policy (COPP) interim dean since 2008. During that time, he has provided the college continuity, stability and preparation for future COPP changes. He has strengthened college infrastructure development and enhanced COPP's emphasis on community engagement.
Haynes' plans for the future are to assist the college in its transition to the new dean, to continue working on special projects with the provost's office, and to prepare to teach again in the social work department in spring 2012.
"We are all grateful for the wonderful leadership that Dennis Haynes has provided for the college over the past couple of years. Dr. Haynes has made many significant contributions to UTSA, and knowing him, I expect that will continue even after he leaves the dean's office," said John Frederick, UTSA provost and vice president for academic affairs. "I also am delighted to welcome Rogelio Saenz to UTSA. Dr. Saenz is an accomplished administrator with a proven ability to collaborate with different disciplines and colleges within a university. I look forward to working with him in support of our goal of becoming a premier research university."