UTSA Small Business Development Center helps businesses prepare for disaster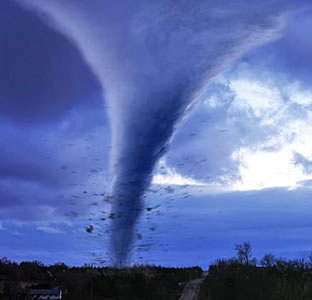 Share this Story
(June 27, 2011)--Whether it is a hurricane, fire or drought, the University of Texas at San Antonio Institute for Economic Development is available to help small business owners plan for financial resiliency regardless of nature's tests. Sponsored by the UTSA Sustainable Business Program, a free seminar for small business owners, "Disaster Resiliency: A Plan for Safeguarding Your Business," is 1:30-4:30 p.m., June 30 in the Durango Building Room 2.316 at the UTSA Downtown Campus.
Instructor Deirdre Pattillo, project manager and human capital specialist for UTSA's SBDC Contracting Resource Center, will help participants establish a plan for emergency preparedness and overall business sustainability. Small business owners can register for the class by calling 210-458-2448.
The UTSA Sustainable Business Program is a new center at the Institute for Economic Development on the UTSA Downtown Campus. The center offers workshops, seminars and resources featuring practical information to familiarize company decision makers with sustainable business practices.
"Disaster Resiliency" is part of a four-module training course on green business practices, sustainable manufacturing, disaster resiliency, and green product innovation and commercialization.