UTSA 'Margins' exhibit looks at new meanings of everyday forms and shapes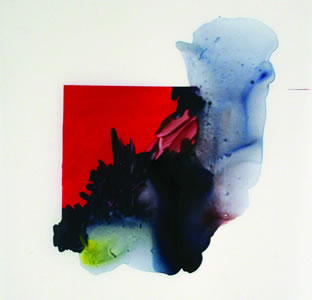 Share this Story
(June 3, 2011)--The UTSA Department of Art and Art History will present the painting and sculpture exhibit "Margins" from June 15 to Aug. 5 in the UTSA Arts Building gallery on the Main Campus. The exhibition represents views of the idea of abstraction through the use of a range of materials, forms and colors.
The exhibit features the work of artists Nate Cassie, Joseph Cohen, Larry Graeber, Tom Hollenback, Cornelia White Swann and Robert Tiemann. Larry Graeber curated the exhibit.
>> Free and open to the public, an opening reception is 6-8 p.m., Wednesday, June 15. Free parking will be available in lot 8 during the opening reception. Lot 8 is south of the Arts Building and accessible from James Bauerle Boulevard.
The exhibition presents new works that examine materials, form and color, avoiding preconceived ideas of what shape or color suggests in existing artifacts of the world around the artist. The artists explore a range of conceptual strategies and art-making methods to produce paintings and sculptures that show their engagement in the world.
The art works result from slow and fast flows of pigment to investigations of relatively hard-edged, gridded structures and industrial materials. The beautiful colors and forms transport viewers to evocative realms.
Gallery hours for the summer are 10 a.m.-1 p.m., and by appointment. The exhibition is free and open to the public.
For more information, contact Laura Crist at 210-458-4391.
-------------------------------
Directions to the Arts Building
The UTSA Art Gallery is in the Arts Building on the UTSA Main Campus. (View UTSA campus maps.) From Interstate 10, take exit 557 to UTSA Boulevard. At the first traffic light, turn right onto Valero Drive. Turn left onto East Campus Road and then make an immediate right into parking lot 13. Shuttle buses travel directly to the Arts Building.