UTSA and Habitat for Humanity host sustainable building conference June 13-14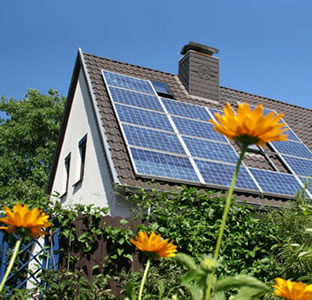 Share this Story
(June 2, 2011)--The UTSA Sustainable Business program will team with Habitat for Humanity Texas to offer training for business owners and Habitat for Humanity affiliates on building sustainable homes and neighborhoods at the 2011 Texas Sustainable Development Conference June 13-14.
The conference is 10 a.m.-5:15 p.m., Monday, June 13 and 8:30 a.m.-3 p.m., Tuesday, June 14 in the Buena Vista Street Building Aula Canaria (1.328) on the UTSA Downtown Campus.
>> Registration for the two-day training is $100, which includes materials and meals. Register online for the conference.
"What we're seeing is that for federal, state and local requests for proposals, there is increasingly language requiring sustainable requirements," said Ruben Lopez, business development specialist with the Sustainable Business program. "This is the wave of the future."
Topics will include sustainable building, value engineering, water conservation, universal design, sustainable building materials and financing for green construction, among others. Presenters will bring a wealth of experience and knowledge about the topics to the conference.
On Tuesday, June 14, Joe Koizen of the Green Building Research Institute in San Antonio, will discuss how he planned, designed and built two LEED (Leadership in Energy and Environmental Design) Platinum townhouses during a tough economy for San Antonio builders.
Registration is open to the general public and in particular to small business owners, builders, architects, designers, Habitat for Humanity staff and volunteers, and anyone interested in incorporating sustainable building practices into home construction and neighborhood revitalization.
For more information, contact Ruben Lopez, UTSA Sustainable Business program, at 210-458-2430 or Michael Lopez, Habitat for Humanity of Texas, at 210-557-2123.
------------------------------
The UTSA Institute for Economic Development is dedicated to creating jobs, growing businesses and fostering economic development. Its 13 centers and programs provide professional business advising, technical training, research and strategic planning for entrepreneurs, business owners and community leaders.
Programs serve San Antonio and the Texas-Mexico border area as well as regional, national and international stakeholders. Together with federal, state and local governments, and private businesses, the IED fosters economic and community development in support of UTSA's community engagement mission.