UTSA implements water restriction plan in compliance with SAWS Stage II alert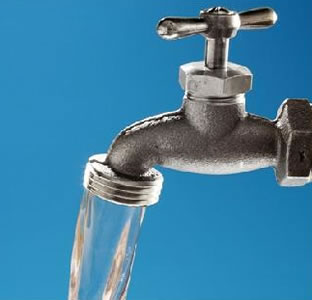 Share this Story
(June 15, 2011)--Because of the South Texas drought, Stage II water restrictions went into effect June 1 in San Antonio. According to the San Antonio Water System (SAWS), the agency that restricts and regulates water usage for the City of San Antonio, Stage II water restrictions go into effect when the Edwards Aquifer goes below 650 feet above sea level.
In support of water conservation and environmental stewardship, UTSA will implement the following measures:
The UTSA campuses -- Main Campus, Downtown Campus and HemisFair Park Campus -- will be restricted to one-day-per-week watering on Mondays from 3 a.m. to 8 a.m. and from 8 p.m. to 10 p.m.
Athletics and sports fields are considered special-use areas and additional watering day variances are requested from SAWS.
Aesthetic water fountains supplied only by potable water have been turned off. Depending on the water volume required, a fountain may be drained during the duration of the restriction or remain filled with recirculating water used to maintain fountain pumps and equipment.
Washing impervious cover, such as parking lots, driveways, streets, buildings or sidewalks, is prohibited during drought restrictions. Exceptions, based on health and safety reasons, may be requested from SAWS. All requests should be processed through the UTSA Office of Environmental Health, Safety and Risk Management. Unless a variance is requested and granted from SAWS, power washing without a variance will be considered subject to citation.
The Office of Facilities continually monitors the automatic irrigation systems for proper operation and installs landscaping that supports water conservation and protects natural resources.
UTSA community members are encouraged to follow water conservation practices and monitor drought information at the San Antonio Water System website. Further restrictions may occur if the aquifer level continues to fall.
>> Read more at the UTSA Office of Facilities website.
For more information or to offer water conservation suggestions, contact UTSA Facilities Work Control at 210-458-4262.