UTSA ranks No. 4 in bachelor's awarded to Hispanics, No. 23 for minorities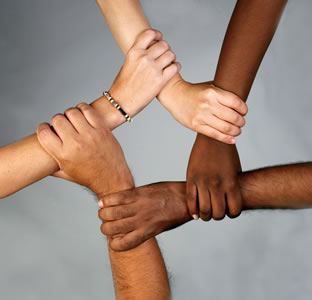 Share this Story
(July 1, 2011)--The University of Texas at San Antonio is ranked No. 4 in the nation in bachelor's degrees awarded to Hispanics and No. 23 for undergraduate degrees awarded to all minority students. The rankings, reflecting the 2009-2010 academic year, were published in the June 9 issue of Diverse Issues in Higher Education magazine.
UTSA earned its No. 4 ranking for awarding 1,779 undergraduate degrees to Hispanic students, representing 46 percent of all UTSA bachelor's graduates for 2009-2010. A total of 2,270 undergraduate degrees were awarded to minority students, representing 58 percent of UTSA bachelor's graduates.
"This ranking shows our success as a Hispanic-Serving Institution and illustrates the hard work that has been done to ensure our students succeed," said Lisa Firmin, UTSA associate provost for faculty and student diversity and recruitment. "However, we must continue our efforts to increase our number of minority graduates to further realize our mission of access and excellence."
According to fall 2010 statistics, two-thirds of UTSA students come from groups traditionally underrepresented in higher education including Hispanic (44 percent of student population), Black (8 percent) and Asian (5 percent).
The magazine report also included minority graduation statistics across major fields of study. UTSA's undergraduate degree award rankings for all minority students include the following:
No. 13 -- Biological/biomedical: 66 percent
No. 17 -- Business: 57 percent
No. 46 -- Engineering: 56 percent