UTSA student is one of five to receive 2011 Hogg Foundation Scholarship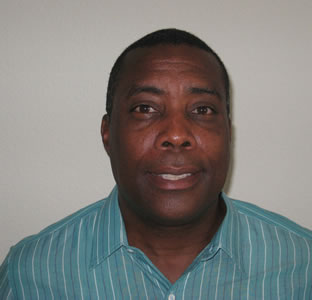 Share this Story
(July 28, 2011)--Eric Smith, a graduate student at The University of Texas at San Antonio, is one of five outstanding Texas graduate students in social work to receive the prestigious 2011 Ima Hogg Scholarship for Mental Health.
Smith is a second-year student in the UTSA Department of Social Work and plans to graduate in May 2012. After graduation, he wants to provide mental health services to active-duty military members, veterans and their families.
Before entering graduate school, Smith was in the U.S. Army for nearly 30 years. He said his military experience has provided him with a special understanding and appreciation for the mental health needs of veterans and their loved ones.
"During my final year of service as a sergeant major, I became personally acquainted with post-traumatic stress disorder while working with soldiers who had completed multiple tours of duty in Iraq," Smith said. "They had experienced firsthand the horrors of war. Suddenly, they had to cope with feelings that were foreign to them and that they dared not share with others."
Smith said the military continues to struggle with way to best treat nearly 300,000 soldiers who have returned from Iraq with traumatic brain injury, severe depression and other mental health conditions.
"The mental health needs of these soldiers and their loved ones are formidable. My passion for working with them is what led me to enroll in the graduate social work program," he said.
Smith has a bachelor's degree in occupational education from Wayland Baptist University in Plainview, Texas, and a master's degree in computer resources and information systems from Webster University in St. Louis, Mo. He is a member of the National Association for Social Workers.
His scholarship comes at a time when Texas is facing critical shortages in the state's mental health workforce. Texas ranks far below the national average in the number of mental health professionals per 100,000 residents. In 2009, 173 counties in Texas were designated as mental health profession shortage areas, and 40 Texas counties did not have a single social worker.
The Hogg Foundation for Mental Health awards up to five $5,000 scholarships annually to graduate social work students in Texas who plan to provide mental health services after graduation. The scholarship program was created in 1956 by Houston philanthropist Ima Hogg to attract students to mental health careers.
"These scholarships enable the recipients to finish their advanced studies and begin practicing their profession at a time when these skills and knowledge are sorely needed," said Octavio N. Martinez Jr., executive director of the foundation.
The Hogg Foundation was created in 1940 by the children of former Texas Governor James S. Hogg, and is part of the Division of Diversity and Community Engagement at the University of Texas at Austin. The foundation advances recovery and wellness in Texas by funding mental health services, policy analysis, research and public education.