UTSA Human Resources offers info sessions on new orientation program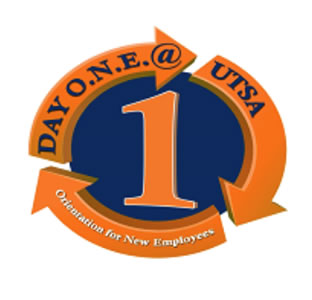 Share this Story
(July 14, 2011)--UTSA Human Resources will conduct "Day O.N.E. @ UTSA" information sessions at the Main and Downtown campuses this month and in August.
The sessions are to inform UTSA faculty and staff about the new program, Day O.N.E. (Orientation for New Employees), to seek input on how to improve the program for future new hires and to offer assistance in scheduling new hires for orientation.
>> Register for the class, SDO 329, at the MyTraining website.
For more information, contact Sam Hernandez at 210-458-8007.
------------------------------
Class sessions
Main Campus
July 20, 10 a.m.-noon, University Center Anaqua Room (2.03.08)
July 21, 2-4 p.m., University Center Anaqua Room (2.03.08)
Aug. 3, 10 a.m.-noon, University Center Anaqua Room (2.03.08)
Downtown Campus
Aug. 2, 2-4 p.m., Buena Vista Street Building Room 3.328
Aug. 4, 10 a.m.-noon, Buena Vista Street Building Room 3.324