UTSA grad student documentary describes domestic trafficking of minors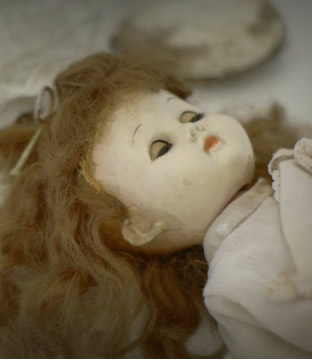 Share this Story
(Aug. 8, 2011)--There is a horrible reality in our country that rarely gets noticed. Each year it impacts tens of thousands of girls ages 8 to 18 and takes place every day in our communities, maybe even at the house next door.
It is domestic sex trafficking of minors, and a group of graduate students in the Social Work program in the College of Public Policy at The University of Texas at San Antonio is making it their mission to cast a light on the local problem.
UTSA students have created a documentary, "Behind Closed Doors: Voices from the Inside. A Look Into The Shadow World of Domestic Minor Sex Trafficking." The documentary, which will premiere at 6:30 p.m.,Tuesday, Aug. 9 in the Buena Vista Theater at the UTSA Downtown Campus, features the stories of women who were trafficked as minors for sexual purposes and the difficult road to recovery they are experiencing.
The documentary showing is free and open to the public, however, those attending should be aware that the stories are compelling and graphic.
"The documentary was developed by students in the Advanced Policy class in the Department of Social Work," said Robert Ambrosino, who teaches the course.
The students, he said, were responsible for all aspects of the documentary including documenting the nature and scope of the problem, identifying survivors who were willing to tell their story, interviewing key experts on the problem and organizing the public showing of the documentary.
"What sets this documentary apart from others on the topic is the emphasis on the stories of trafficked individuals as they experienced it," Ambrosino said.
By showing the documentary, the graduate students hope to increase awareness about domestic minor sex trafficking in the San Antonio community, share the heart touching stories of the women who have survived, dispel common myths about domestic sex trafficking of minors and create a transformative learning experience.