Institute of Texan Cultures offers season home-game parking for UTSA football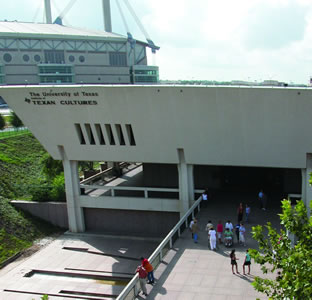 Share this Story
(Aug. 29, 2011)--The Institute of Texan Cultures is offering reserved parking for UTSA home football games at the Alamodome. For $60, game-goers can have a guaranteed parking place for all six UTSA home games this season. The Institute of Texan Cultures is at 801 E. Cesar E. Chavez Blvd., a short walk from the Alamodome, UTSA's home field.
Home games dates are:
Sept. 3, 10, 24
Oct. 8, 29
Nov. 19
To purchase reserved parking, call the ITC business office at 210-458-2269, 9 a.m.-4 p.m., Monday-Friday. The ITC will issue six individual permits, each to a specific home game. The corresponding parking pass for each game must be placed on the dashboard.
The Institute of Texan Cultures lots are accessible from Cesar E. Chavez Boulevard. The pass is valid on the applicable game day only. Gates open at 9 a.m. In-and-out is not permitted. Tailgating and alcohol are not permitted. No refunds. UTSA faculty, staff and student parking permits are not valid on game days.
Museum operations continue as normal on game days. Museum hours are 9 a.m.-5 p.m., Monday-Saturday; noon-5 p.m., Sunday. Admission is $8 for adults (ages 12-64); $7 for seniors (ages 65+); $6 for children (ages 3-11); free with membership, UTSA or Alamo Colleges identification. For general museum information, call 210-458-2300 or visit TexanCultures.com.