UTSA College of Engineering to host Sept. 1 Navy Foundational Skills Seminar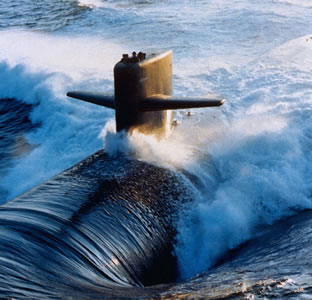 Share this Story
(Aug. 30, 2011)--If you have you ever wondered how Navy submarines are designed or what goes into building and programming underwater vehicles -- the UTSA College of Engineering is looking for you. A Navy Foundational Skills seminar will be from 5:30 to 7:30 p.m., Thursday, Sept. 1, in the Biotechnology, Sciences, and Engineering (BSE) Building Room 2.102 on the UTSA Main Campus.
The seminar for undergraduates and graduates majoring in science, technology, math and engineering disciplines will answer questions about underwater vehicles. Pizza and sodas will be available before the informational session. The seminar is part of Graduates Ready for Tasking (GRFT), a program funded by the Office of Naval Research designed to raise awareness of civilian careers with the U.S. Navy in science, technology, engineering and math (STEM).
The GRFT program includes seminars, recruiting events and information about internships and scholarships and trips throughout the academic year for participants from freshman year through post-doc in an effort to build student-Navy relationships. GRFT is a partnership between the Navy and nine universities including UTSA. Since its beginning two years ago, the program has successfully raised awareness of Navy civilian STEM opportunities to more than 200 students through 13 seminars and six warfare center trips.
For more information about the Navy Foundational Skills seminar or Graduates Ready for Tasking, email Brent Nowak or David Akopian.