Transportation choices: Shuttle buses, rideshare, carpooling, permits, more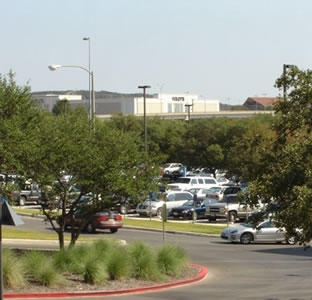 Share this Story
(Aug. 24, 2011)--As alternatives to buying a parking permit, there are many low-cost and even free options for commuting to UTSA. These alternatives can help UTSA students, faculty and staff save money and energy -- and avoid hunting for a parking space.
UTSA students can ride free on the UTSA shuttles from nine apartment complexes (see the list below) near the UTSA Main Campus. Because there is lots of traffic as the semester gets underway, it's important to allow extra time to arrive at your campus destination.
VIA offers a Student Semester Pass ($35 per semester) and monthly passes ($30 for faculty and staff) all including the VIA Bike and Ride program (bike racks on the buses). For details, visit VIA Metropolitan Transit website.
Additionally, student, faculty and staff commuters can save money with rideshare and carpooling, a motorcycle permit, daily UTSA parking permits and short-term paid parking.
The alternative is a UTSA parking permit. If you choose to park on campus, you must buy a parking permit and park in the appropriate space. A variety of permits are available to UTSA faculty, staff and students. Visit the ASAP information system website to review options and purchase an annual parking permit.
Read more about alternative options and other information at the UTSA Parking website.
------------------------------
For the 2011-2012 academic year, UTSA shuttles will serve these apartment complexes near the UTSA Main Campus:
Hill Country Place
Broadstone Ranch
The Highlands
The Outpost
Avalon Place
The Reserve
The Villas @ Babcock
High View Place
Maverick Creek